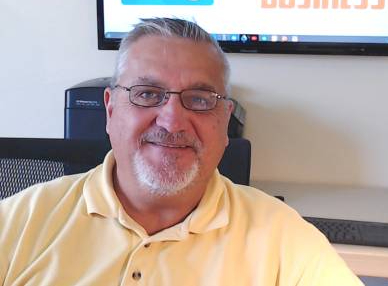 Why Aardee Flooring Exists
Democratizing the Flooring Retail Cartel through Shop-in-Home Services, Superior Technology, and Modern Logistics
The Problem, The Solution
The flooring industry has long been dominated by a select few manufacturers who maintain control over distribution channels. This has created a retail cartel that limits accessibility for new and innovative companies looking to break into the market. Aardee Flooring is challenging this status quo by leveraging shop-in-home services, modern logistics, and technology to offer high-quality Luxury Vinyl Plank (LVP) flooring at a significantly lower cost. By bypassing traditional distribution channels and embracing a more efficient business model, Aardee Flooring is democratizing the flooring retail cartel and making quality LVP accessible to a wider range of homeowners.
Traditional Distribution Channels and the Retail Cartel
In the past, flooring manufacturers relied on a network of representatives, warehouses, and showrooms to distribute their products. This model has become outdated, and manufacturers like Shaw Floors, Armstrong, and Mannington, among others, have established a retail cartel that restricts access to new and innovative companies. These manufacturers often refuse to sell to companies like Aardee Flooring, as they already have representatives with required warehouses and excessively large showrooms.
The Problem with Warehouses and Showrooms
Warehouses and showrooms can significantly increase overhead costs for flooring companies, leading to higher prices for customers. They also limit the ability of new businesses to enter the market, as establishing and maintaining these facilities can be prohibitively expensive. This outdated distribution model ultimately benefits the retail cartel, but it does a disservice to homeowners and businesses seeking affordable, high-quality LVP flooring options.
Aardee Flooring's Solution: Shop-in-Home Services, Modern Logistics, and Technology
Aardee Flooring has recognized the inefficiencies in the traditional flooring distribution model and has chosen to take advantage of shop-in-home services, modern logistics, and technology instead. By forgoing warehouses and showrooms, Aardee Flooring reduces overhead costs, allowing the company to pass on savings to its customers. This innovative approach enables homeowners to save 12% to 20% or more on their LVP flooring purchases.
Aardee Flooring's shop-in-home services provide a convenient and personalized customer experience. Homeowners can schedule an appointment with an Aardee Flooring representative, who will bring a selection of LVP samples directly to their home. The representative will measure the flooring area and provide a single price that includes both the flooring and labor costs. This streamlined process eliminates the need for a physical showroom and ensures that homeowners receive accurate pricing and expert guidance throughout the process.
Competitive Brands of Luxury Vinyl Plank
Despite the retail cartel's refusal to sell to Aardee Flooring, the company has managed to source alternative LVP brands that are just as beautiful and durable as the overpriced offerings from the major manufacturers. By partnering with these lesser-known but equally high-quality brands, Aardee Flooring can provide its customers with exceptional LVP products at a fraction of the cost. This democratization of the flooring industry ensures that homeowners have access to a wider range of options, without sacrificing quality or durability.
The Benefits of Aardee Flooring's Business Model
Aardee Flooring's commitment to democratizing the flooring retail cartel has several advantages for homeowners and businesses alike. By embracing shop-in-home services, modern logistics, and technology, the company can offer a more streamlined and convenient customer experience. This allows homeowners to easily browse and compare LVP options, receive expert guidance, and make informed decisions about their purchases in the comfort of their own homes.
Additionally, Aardee Flooring's lower overhead costs mean significant savings for customers. With the potential to save 12% to 20% or more on LVP flooring, homeowners can invest in high-quality, durable products without breaking the bank. This opens up new possibilities for homeowners to create their dream spaces without being limited by financial constraints or a lack of available options.
Moreover, Aardee Flooring's shop-in-home services provide personalized attention to each customer's unique needs and preferences. By bringing samples directly to the homeowner, the company ensures that customers can make the best choice for their specific space, lighting conditions, and design aesthetic. This tailored approach not only improves customer satisfaction but also contributes to the overall success of each flooring project.
A Future-Ready Approach to Flooring
Aardee Flooring's innovative business model represents a future-ready approach to the flooring industry, one that prioritizes customer convenience, affordability, and access to diverse, high-quality products. As technology and logistics continue to evolve, Aardee Flooring is well-positioned to adapt and respond to these changes, further enhancing its ability to meet the needs of homeowners and businesses.
By challenging the traditional retail cartel and embracing a more efficient, customer-focused approach, Aardee Flooring is paving the way for a new era in the flooring industry. As more companies follow suit and adopt similar strategies, homeowners and businesses can look forward to a more accessible, affordable, and diverse range of LVP flooring options. This democratization of the flooring market not only benefits customers but also drives innovation and competition, ultimately raising the bar for quality and service across the industry.
A Better Hard Service Floor, Including Installation, For Less
Aardee Flooring is at the forefront of a movement to democratize the flooring retail cartel by adopting shop-in-home services, modern logistics, and technology to deliver a better customer experience and more affordable LVP flooring options. Through its innovative approach, Aardee Flooring is not only challenging the status quo but also setting the stage for a more inclusive and customer-centric future in the flooring industry. Homeowners and businesses alike can look forward to greater choice, quality, and value as Aardee Flooring continues to break down barriers and redefine what's possible in the world of LVP flooring.
Major Flooring Manufacturers
Mannington
Mohawk (SolidTech)
Karndean Designflooring
Pergo Extreme
Flooret (Modin)
Metroflor (Engage Genesis)
Beauflor (Pure and Boardwalk collections)
MSI (Everlife)