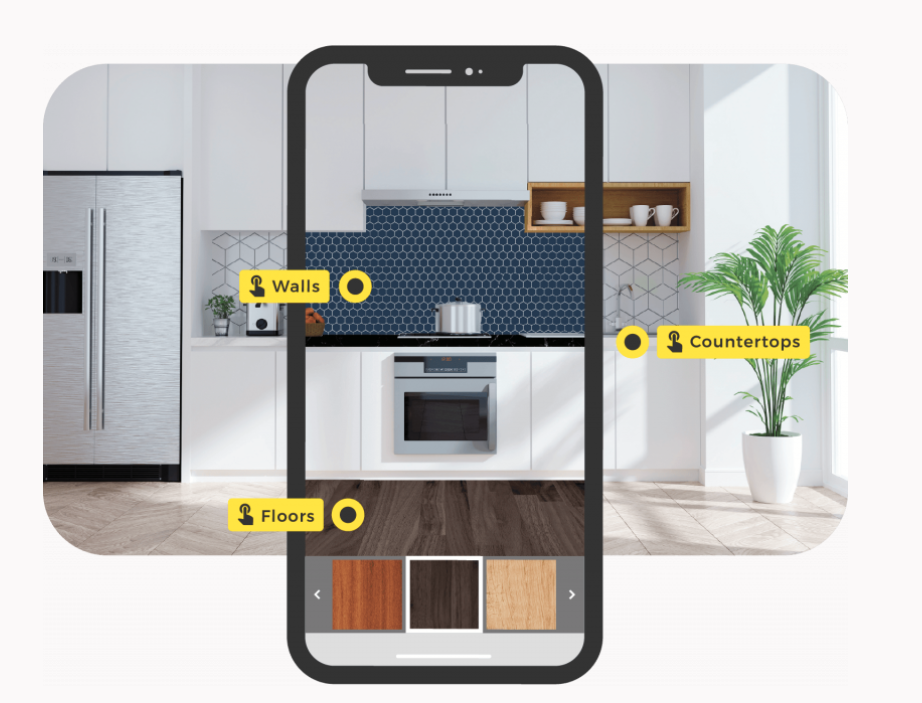 With our innovative technology, you'll see instant and unprecedented results. Your visitors can snap a photo, and we'll showcase your products in their room in a matter of seconds. This unprecedented realism will give your shoppers the confidence they need to buy, knowing that your products will match and fit their space perfectly.
Our user-friendly system is optimized for all devices, making it easy for your customers to use without downloading any apps or reading complicated instructions. With just a few clicks, they can see your products in their space, making the shopping experience seamless and stress-free.
Aardee Flooring serves Foley, Orange Beach, and Gulf Shores AL and offers a room visualizer on their website. A room visualizer is a valuable tool for homeowners who are looking to replace their flooring, as it allows them to see how different flooring options will look in their space before making a final decision. This can be especially helpful for those who are unsure about which type of flooring or color to choose, as it provides a visual representation of how the flooring will look in their room. By using a room visualizer, homeowners can save time and money by avoiding the hassle of having to install and remove different flooring options before finding the right one.
Click on the tab to the right and chose the brand of flooing. Choose a room for the app or take a picture of the room you want new flooing in. It's majic!